ABOVE AND BEYOND AT RUN 15
Our goal was $25,000 in this virtual edition, but our supporters went above and beyond.
This incredible show of support has affirmed that 1) this community truly is a special corner of the world, and 2) Streetfront proves time and again that your donations will be maximized.
Thanks to you, Streetfront will be able to implement their entire wishlist. Pending COVID regulations, this includes single and multi-day trips, away marathons, team-building activities, and shoes and clothing for those who need them. If all goes to plan with the pandemic, their Street2Peak initiative will be approved to take 20 students up the Yukon River for two weeks in July 2022.
Since we surpassed our target, we are able to extend support to the equally amazing Girls Who LEAP (Lead to Empower & Act with Purpose). LEAP mentors and empowers 120 female-identified youth (aged 12-21) from the Downtown Eastside as leaders. It is an incredible programme that uses sports and education among their methods and truly uplifts girls.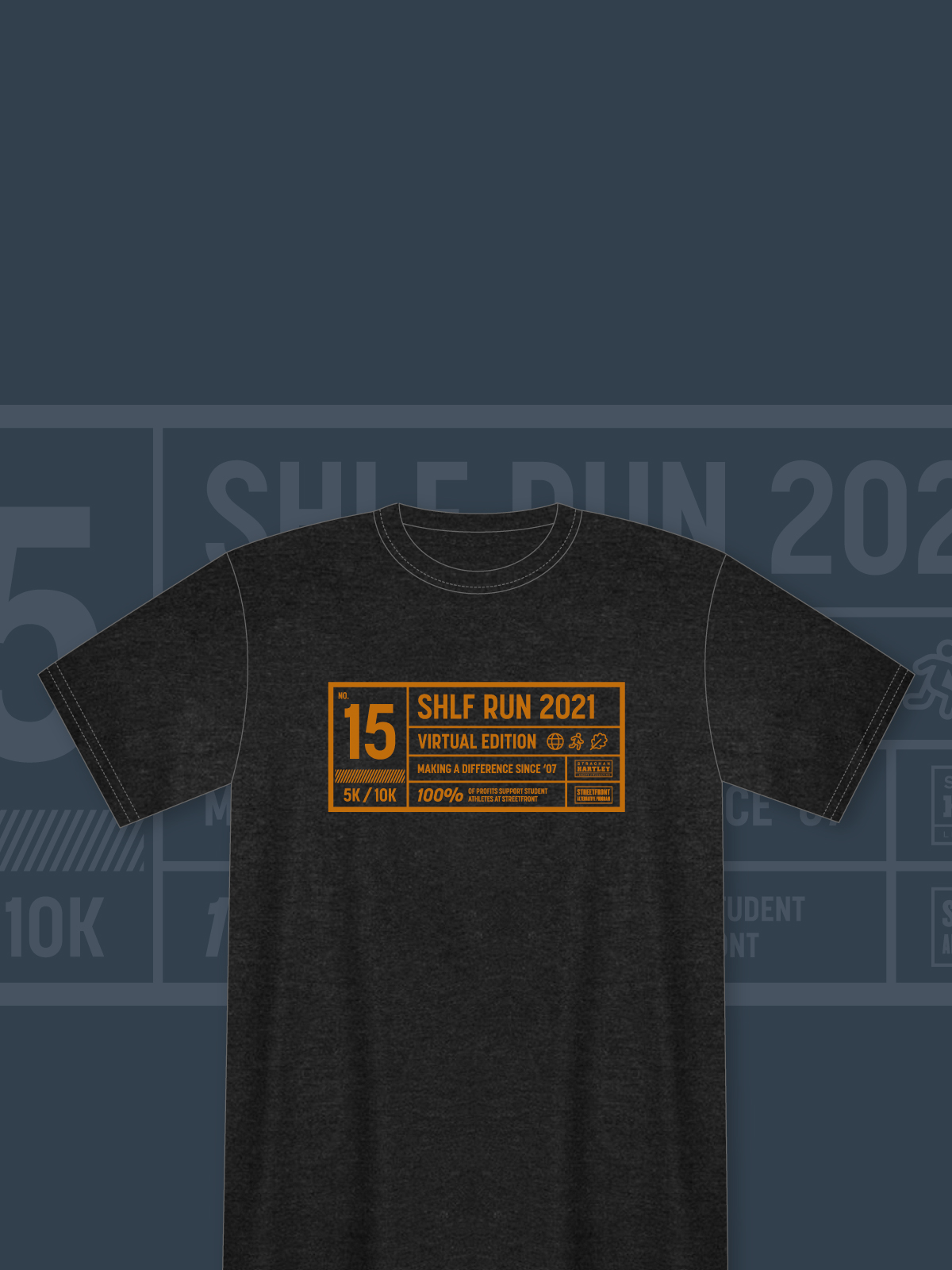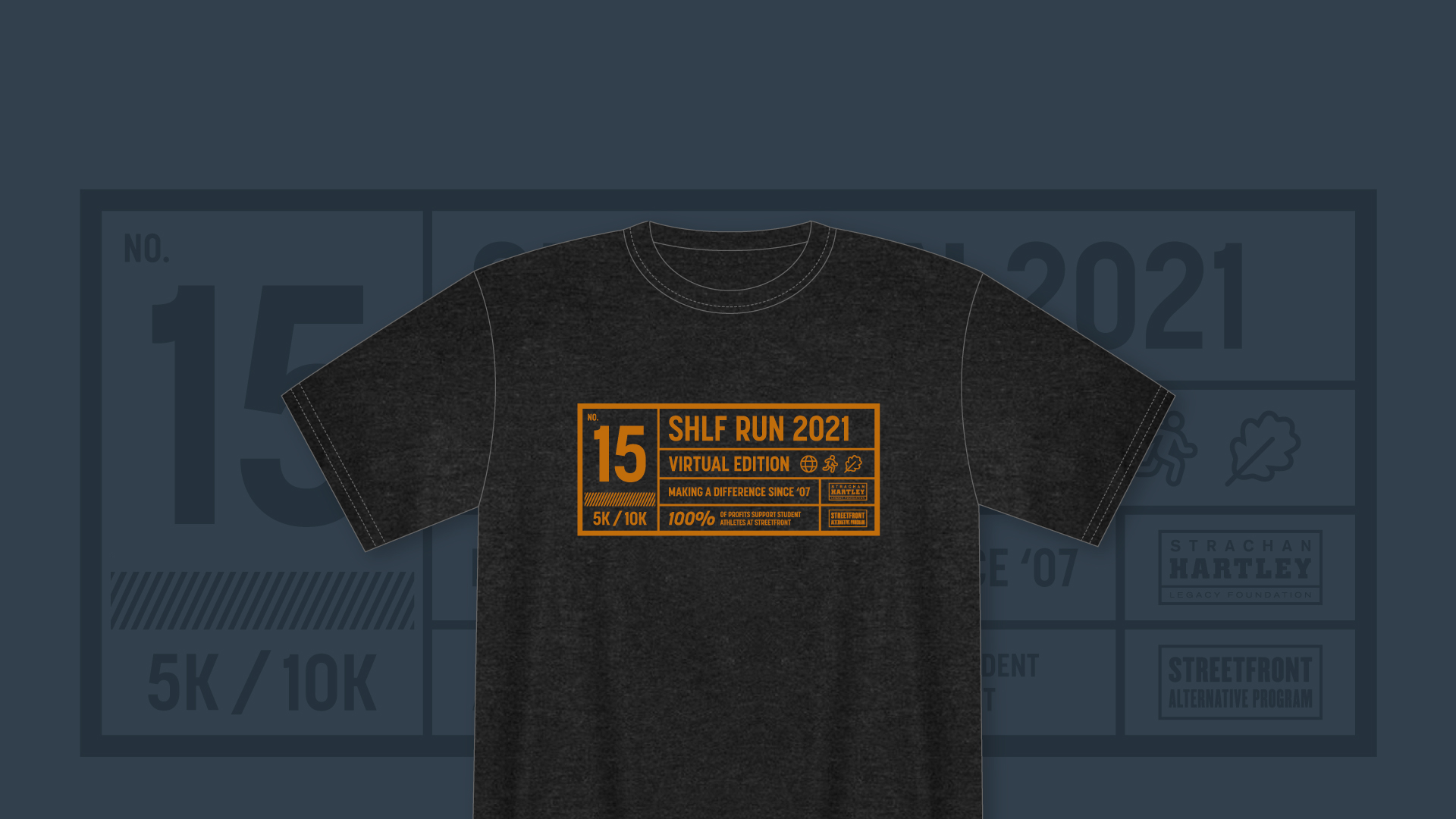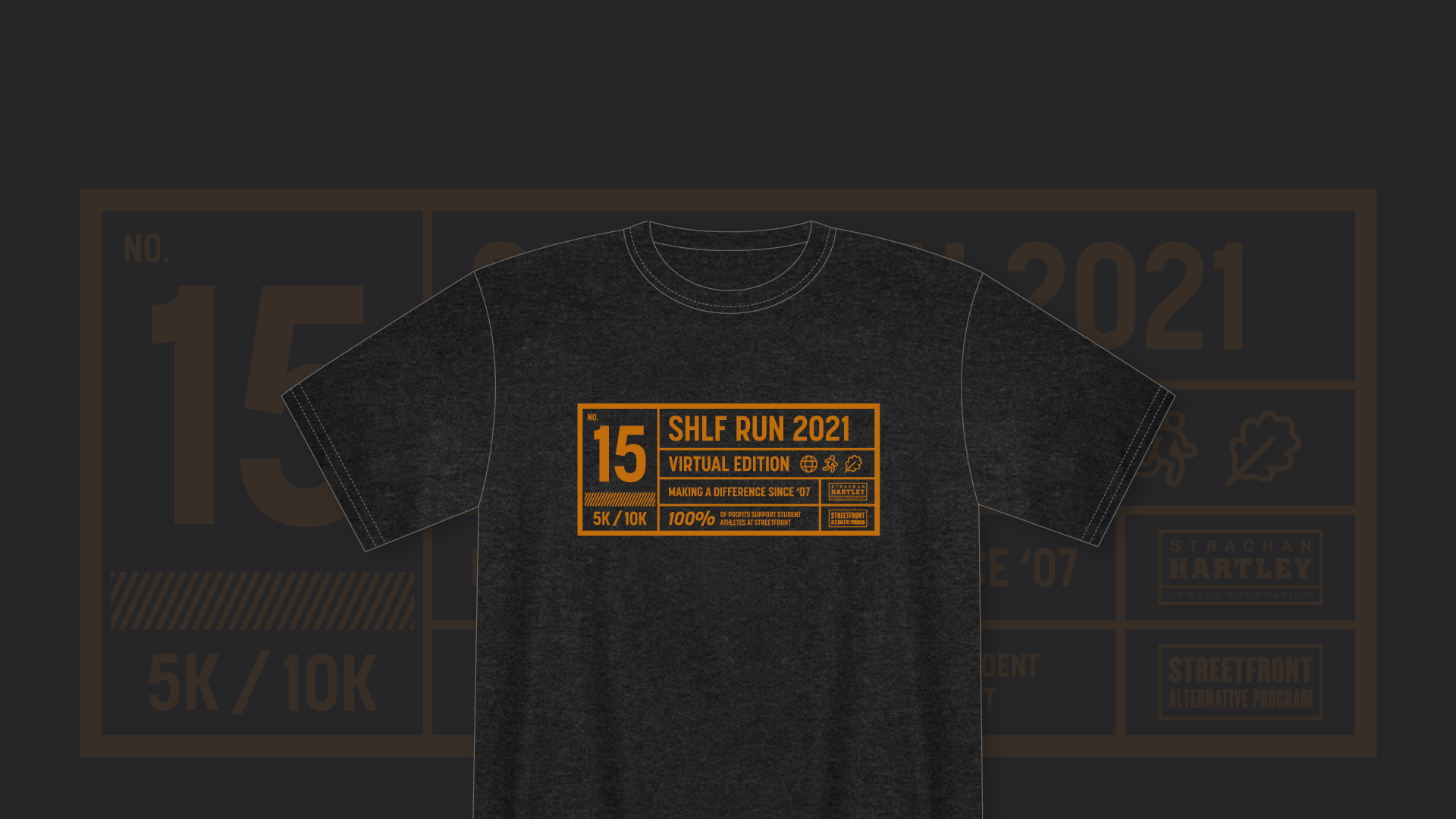 THE 2021 RUN 15 SHIRT
The Run 15 shirt is no longer available, but stay tuned for Run 16. Tees are $35 each for Adult and $25 for Youth, and available in Men's, Women's and Kids sizing, including domestic shipping (international shipping is available at a cost). To save costs, we will be organizing some pick up spots in popular areas and shipping those that do not live locally.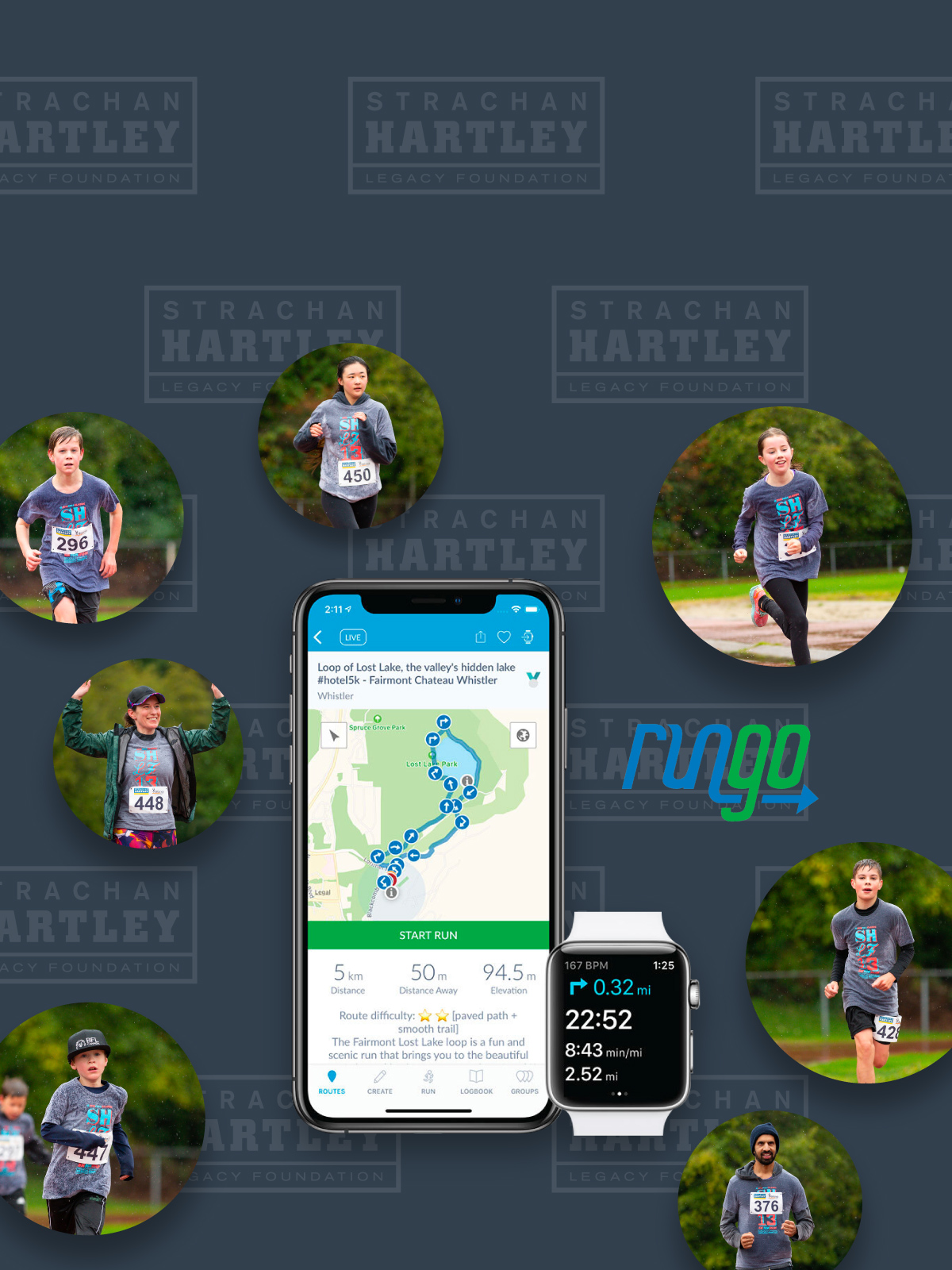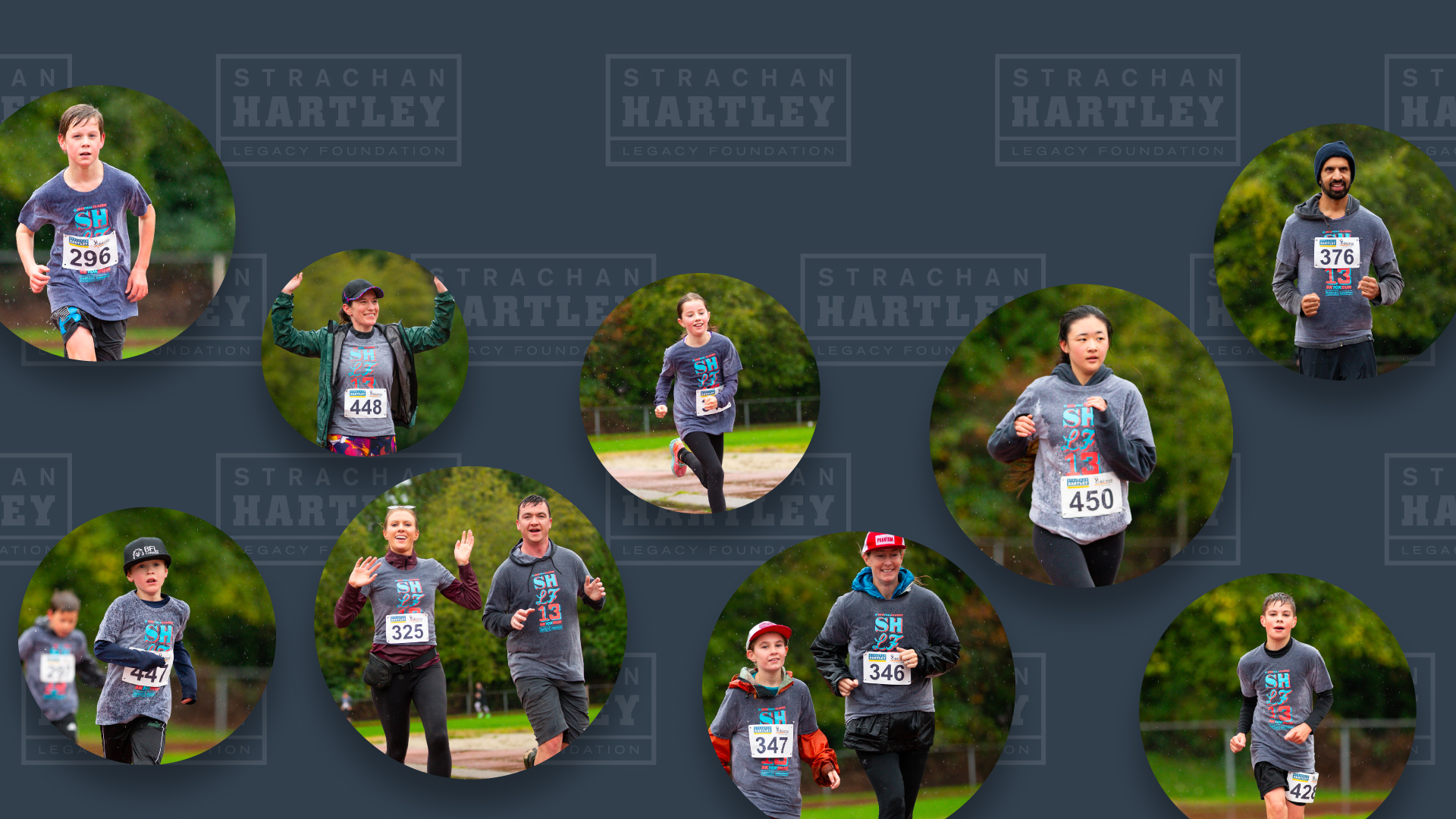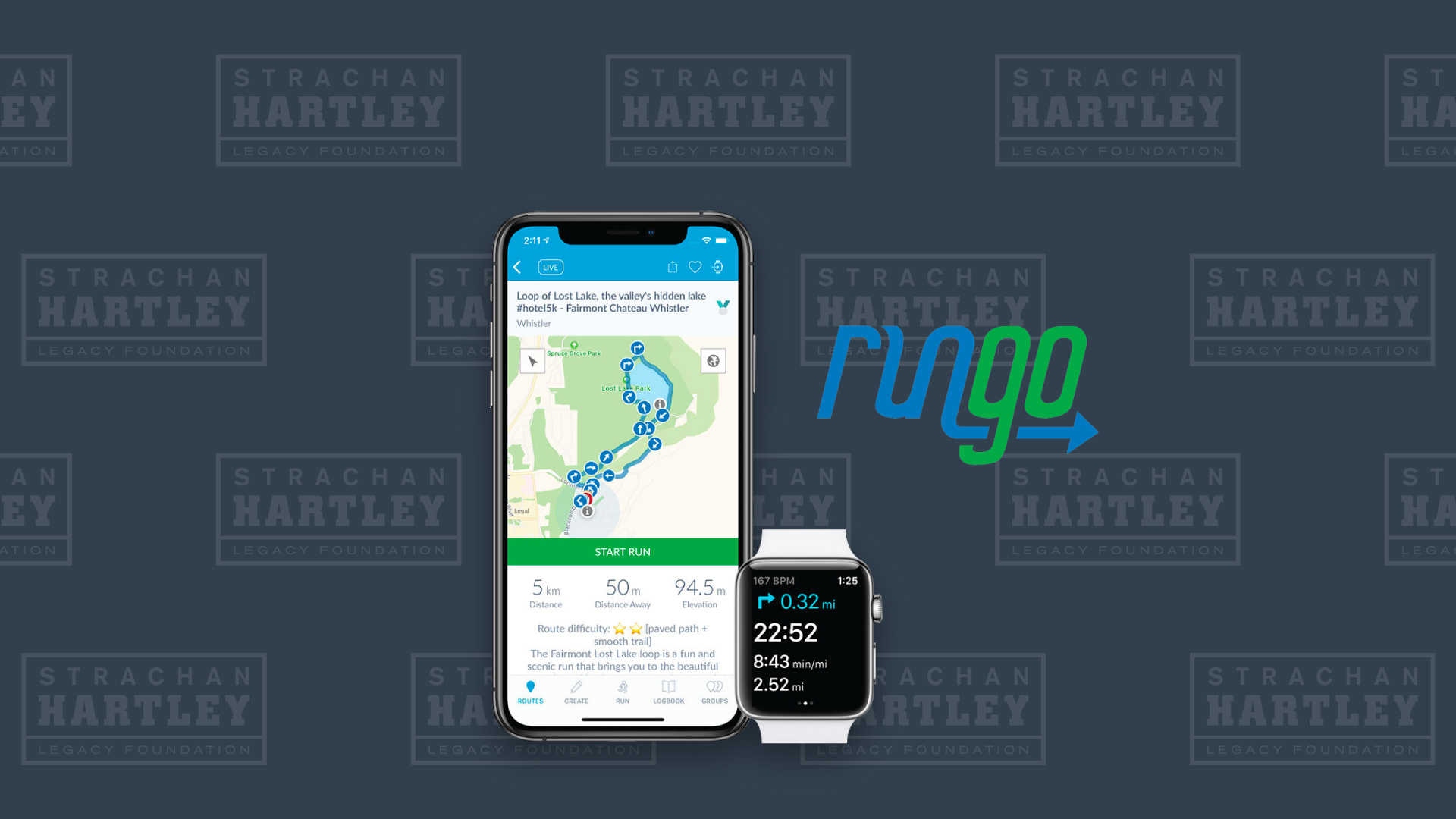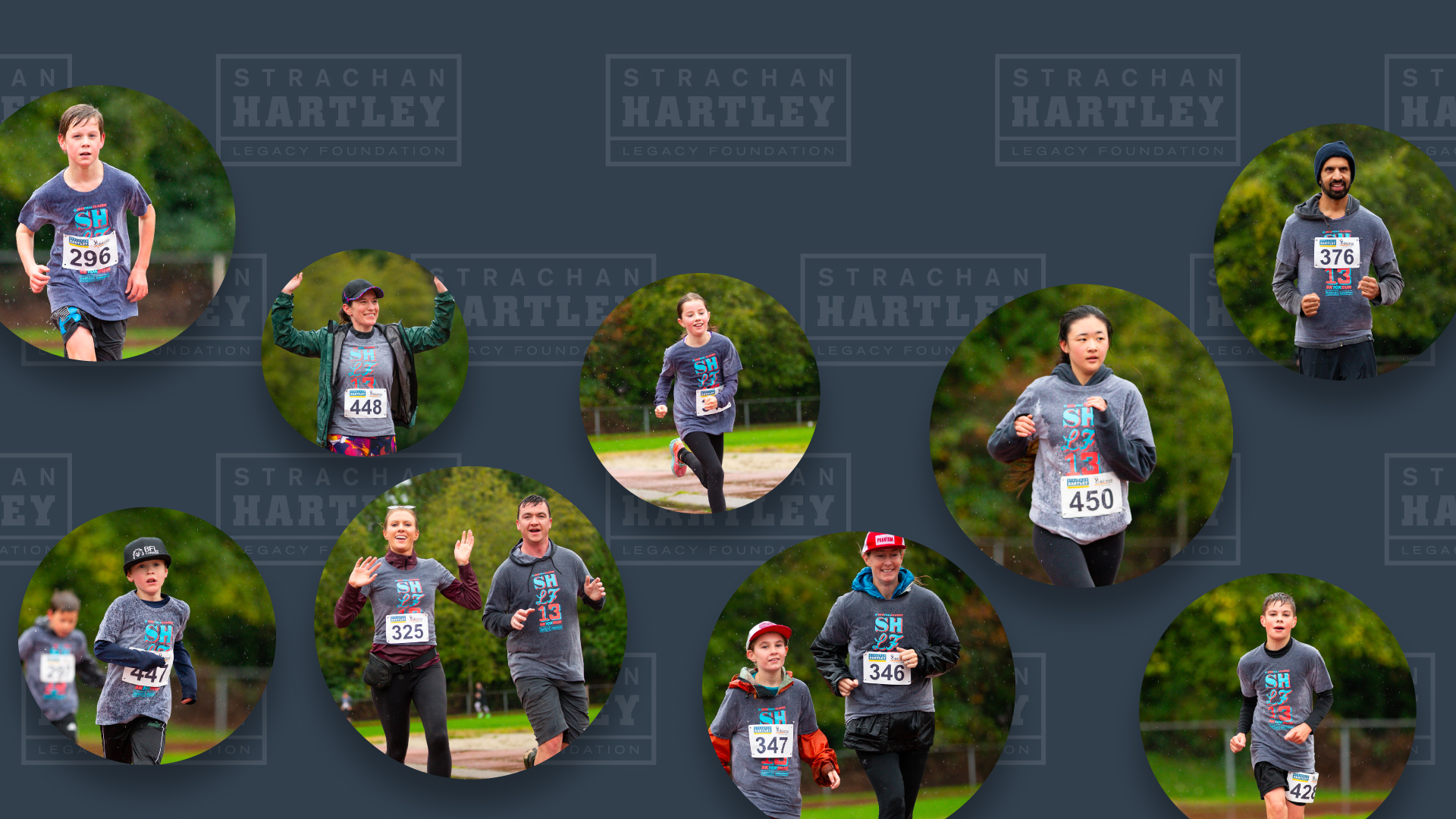 RUN 15 WAS VIRTUAL USING RUNGO
With RunGo, participants can run the actual 5k or 10k course, or run the distance virtually from anywhere in the world. RunGo is a Canadian-made running app whose co-founder happens to live in North Vancouver AND holds the Strachan Hartley Legacy Run 5km record! Through the pandemic, they've generously offered us a virtual versiosn of Run 14 and Run 15 that were free to participate in.
Your 2021 contributions support these Streetfront initiatives

OUTDOOR ED
Provide 35 days of outdoor education in 2020/2021. Hiking, skiing, climbing, canoeing, camping all provide necessary life skills, mental health and resilience. Funds will support transport, equipment and associated costs.

RUN PROGRAM
Sustain the keystone running program. The marathon motto is more relevant than ever: one step at a time. Funds will support shoes and gear where needed, entries and travel funds where applicable.

TECHNOLOGY
Bridge the technology gap. It can mean the difference between attending school or not during the pandemic. Funds will help support kids with technology needs that are diminishing access to education.

AN EPIC JPOURNEY
Street2Peak Project started in 2014 as a 10 year venture to take some of Streetfront's youth to 5 continents. They've conquered Tanzania (2015), Chile (2017) and New Zealand (2019). Plans for Nepal in 2021 have been redirected to paddling the Yukon River and backpacking through Tombstone Territorial Park in July 2021.