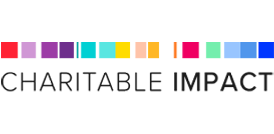 About Charitable Impact
Online donations are made via the Strachan Hartley Legacy Fund at Charitable Impact Foundation. Charitable Impact is a registered charity — or more specifically, a public foundation. SHLF operates a Donor Advised Fund under Charitable Impact. Your tax receipt comes from Charitable Impact which grants the money onward to Streetfront on SHLF's direction. You can find Charitable Impact Foundation on the Canada Revenue Agency's (CRA) website. Their business/registration number with the CRA is 845528827RR0001.
Tax Receipts
When you make your donation to SHLF's Campaign using Charitable Impact, you'll immediately receive a tax receipt from Charitable Impact Foundation. The tax receipt will be emailed to you as soon as you make the gift.
A Safe and Secure Platform
We are dedicated to protecting your privacy. We never sell your personal information, nor do we sell our client lists to third parties. All other information provided to (or retained by)  — such as user names and addresses, donation history, allocation history, etc. — are stored in a secure database in our system. We never store your credit card information (card number, expiry date and verification code) in our system. This information is stored exclusively — and securely — by our credit card processor, Beanstream Internet Commerce. Learn more about our privacy policies and practices here.