WE RUN BECAUSE WE CAN
Streetfront is an alternative program at Britannia Secondary School that provides at risk grade 8 to 10 students a unique combination of 60% core academics and 40% sports and outdoor education. The East Vancouver alternative program is economically, ethnically and socially diverse and serves kids who have struggled to cope in mainstream. Although the program was not designed specifically for Indigenous youth, there has been a steady increase in Indigenous student enrollment.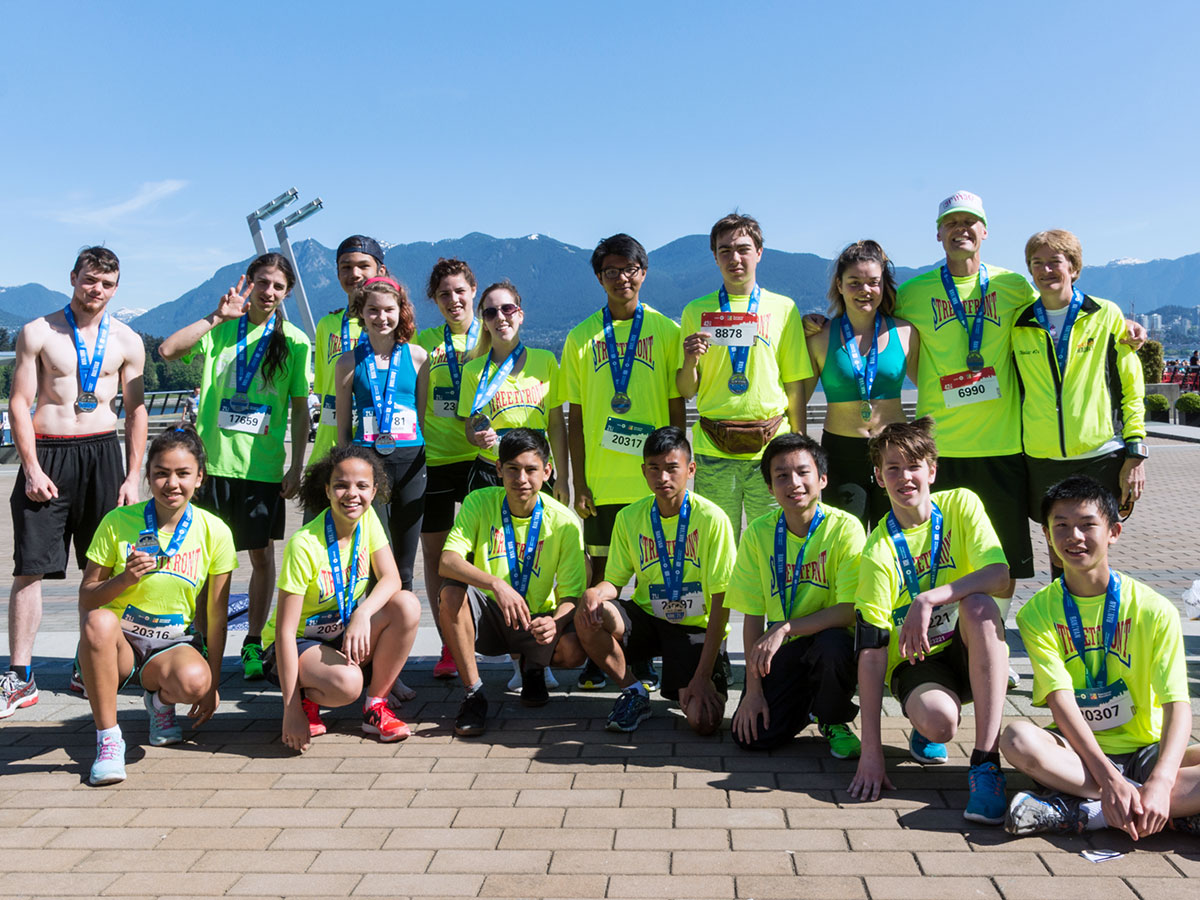 Preparing for the Challenge of a Marathon
Marathon running is at the core of the Streetfront program. They selected it at the program's inception because it serves as a central metaphor for facing life's challenges. Everyone runs a minimum of five kilometers, three times a week. When preparing for a marathon, the distance increases to 20 km. Students participate in four marathons per year in Vancouver and the USA.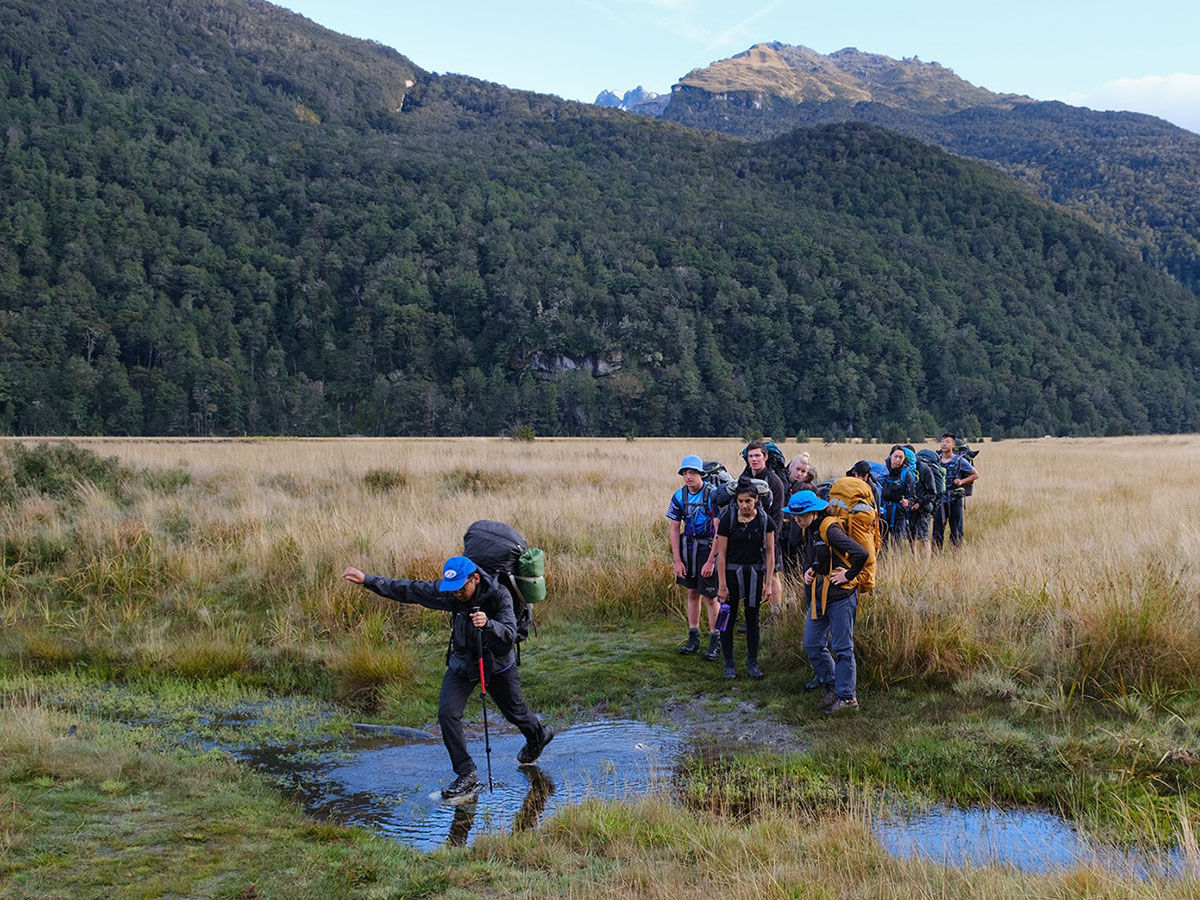 Unlocking potential through sport
The program also focuses on sports and outdoor activities as avenues to teach. The school spends 35 school days outdoors, including team sports, hiking, rock-climbing, snowshoeing, canoeing, cycling and more. They go on three four-day camp trips each year in the fall, winter and spring. All trips are self-sufficient, meaning kids have to hike, canoe or snowshoe in their own camp gear.
Streetfront students and graduates are remarkable young people with great stories of personal triumph. By seeing the inherent value of each individual student and investing in their emotional, spiritual, mental and physical development, students unlock their own potential. Streetfront graduates have a 96% high school graduation rate. Most go onward to study, work and become active citizens.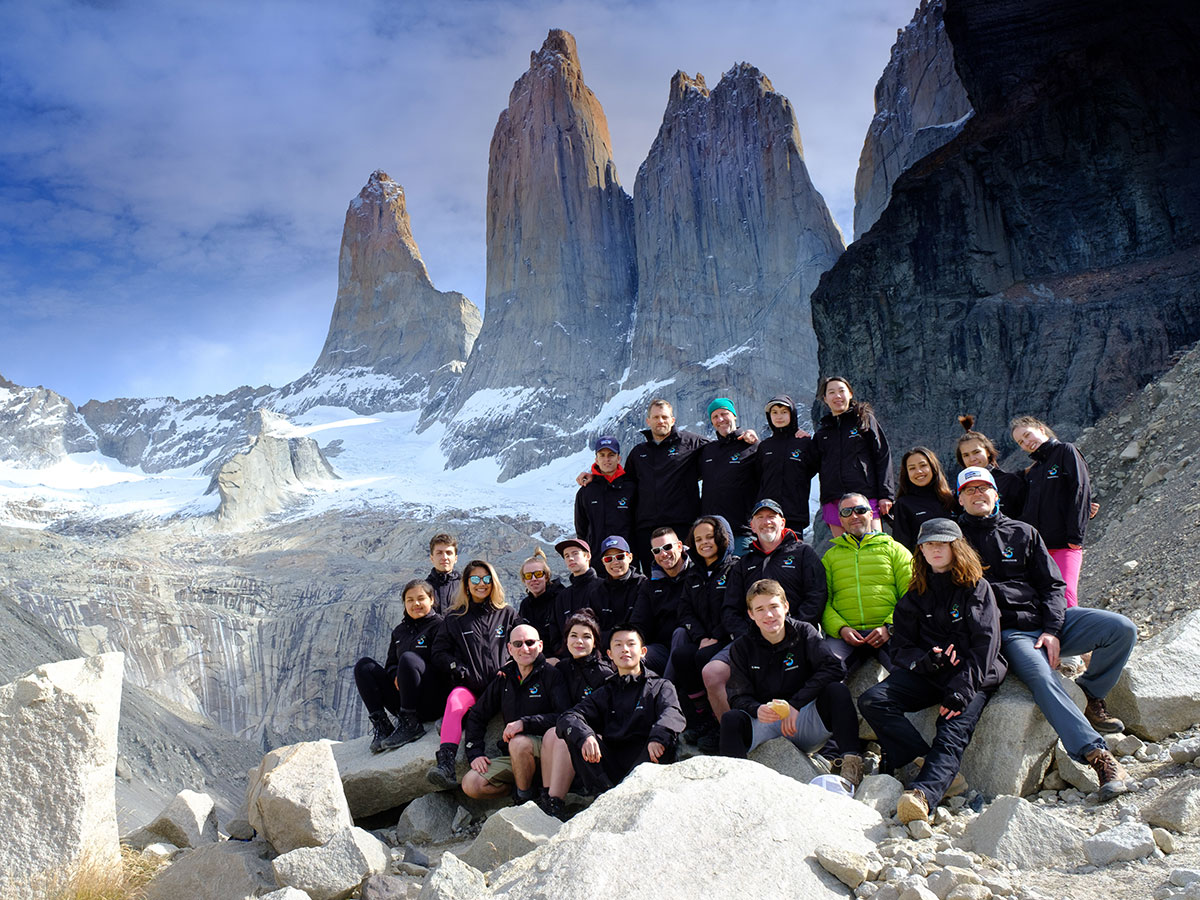 5 Continents, 5 Epic Adventures
A major initiative at Streetfront, is Street2Peak. A 10 year venture that will take these vulnerable youth on 5 magnificent adventures across 5 continents. The purpose of these trips is to give disadvantaged students an opportunity to share their stories of struggle and success with the rest of the world. This requires deep dedication and discipline. So far, Streetfront has climbed Mt. Kilimanjaro (March 2015), Patagonia (March 2017) and New Zealand (March 2019). Street2Peak had to be put on hold during the pandemic. To prepare, each student trains for ten months, including over school and summer breaks. More insight about the student's experiences can been seen and heard at www.street2peak.com
"If you believe enough, if you care enough, if you fight enough, you can make anything come true. You'll finish bloody and battered but you will cross that finish line. There's no doubt about that. Nobody is giving up. Not on this day."
Trevor Stokes, Head teacher at Streetfront