IN MEMORY OF DR. STRACHAN HARTLEY, 1976–2007
Dr. Strachan Hartley was a much-loved individual whose life was tragically cut short by cancer in 2007 at age 30. His family and friends started SHLF to carry out his purpose of Making a Difference in the world. Raised in North Vancouver and attending Handsworth Secondary, Hartley benefited tremendously from the best sports and education programs available. Recognizing that not all youth have access to the same transformative experiences, SHLF focuses on providing youth the opportunity to achieve their full potential through sports and education.
THE FOUNDATION
Our Mission
To provide youth the opportunity to achieve their full potential through sports and education. Make a difference. SHLF endeavors to form partnerships with and provide financial support to organizations that share our vision.
Our Vision
SHLF believes in the inherent power of sports to educate and develop young people in a positive manner – to teach crucial life skills that can make a difference between success and failure; perseverance and giving up; between potential fulfilled and potential wasted; between energy used for the benefit of society, and energy used against it.
Our Endeavors
SHLF supports youth activities that increase the opportunities to participate in sporting activities at all levels, promotes the building of life skills and access to education through sports, and use the vehicle of sports to address key youth development issues.
SHLF PARTNERSHIPS
Between 2008 and 2015, the Strachan Hartley Legacy Foundation provided over $250,0000 in funding to partner organizations in Vancouver, Calgary, Montreal and Haiti whose Target group is youth in need, uses sports as a primary vehicle, and resonates at a grassroots, community level.
In 2016, SHLF made the decision to streamline its activities and focus on the Vancouver Run as its keystone annual fundraiser. To maximise results and achieve long-term stability, we partnered permanently with our amazing friends at Streetfront. Since 2016, SHLF and Streetfront volunteers have combined forces to organise the run, with all proceeds going directly to their amazing programs.
SHLF GOVERNANCE
SHLF is a registered fund under the Charitable Impact Foundation and MakeWay Foundation. As a small Foundation, it is most efficient for us to operate as a fund under a large Foundation. This enables our donors to receive tax receipts for their contributions without SHLF having to incur any operating costs. SHLF operates as a donor advised fund under both Foundations and directs all funds to Streetfront.

Run donations and fundraising pages are made via the Strachan Hartley Legacy Fund at MakeWay. Strachan Hartley Legacy Foundation Fund at Makeway supports qualified donees. All gifts to the Strachan Hartley Legacy Foundation Fund at Makeway are subject to the requirements of the Income Tax Act. Gifts of $10 or more to the Fund will receive a charitable tax receipt. Makeway is a public foundation that is dedicated to social and environmental issues.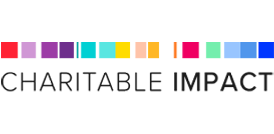 Online donations are made via the Strachan Hartley Legacy Fund at Charitable Impact Foundation. Charitable Impact is a registered charity — or more specifically, a public foundation. SHLF operates a Donor Advised Fund under Charitable Impact. Your tax receipt comes from Charitable Impact which grants the money onward to Streetfront on SHLF's direction. You can find Charitable Impact Foundation on the Canada Revenue Agency's (CRA) website. Their business/registration number with the CRA is 845528827RR0001.
Strachan's Legacy
MAKE A DIFFERENCE IN THE LIVES OF OTHERS
Throughout his illness Strachan handled himself with utmost character. Under the circumstances, you might expect Hartley to do at least a little complaining, to wonder why such a disease should affect a young, healthy man in his prime; yet he understood how fortunate he was to have been able to live life to its fullest and surrounded by friends and family who love him deeply. Despite all the pain, suffering and anguish his ethos remained the same: look for the positive in every day, fight for life and never lose hope. During the worst of times, his courage and resilience remained at their very best.
In a world full of injustice and confusion, Strachan's goal was always clear – make a difference in the lives of others. His whole life was built around achieving that single goal. While his outstanding achievements are a true testament to hard-work, strength of character and a nurturing environment, it is the humility and compassion with which he lived his life that are his most amazing achievement of all.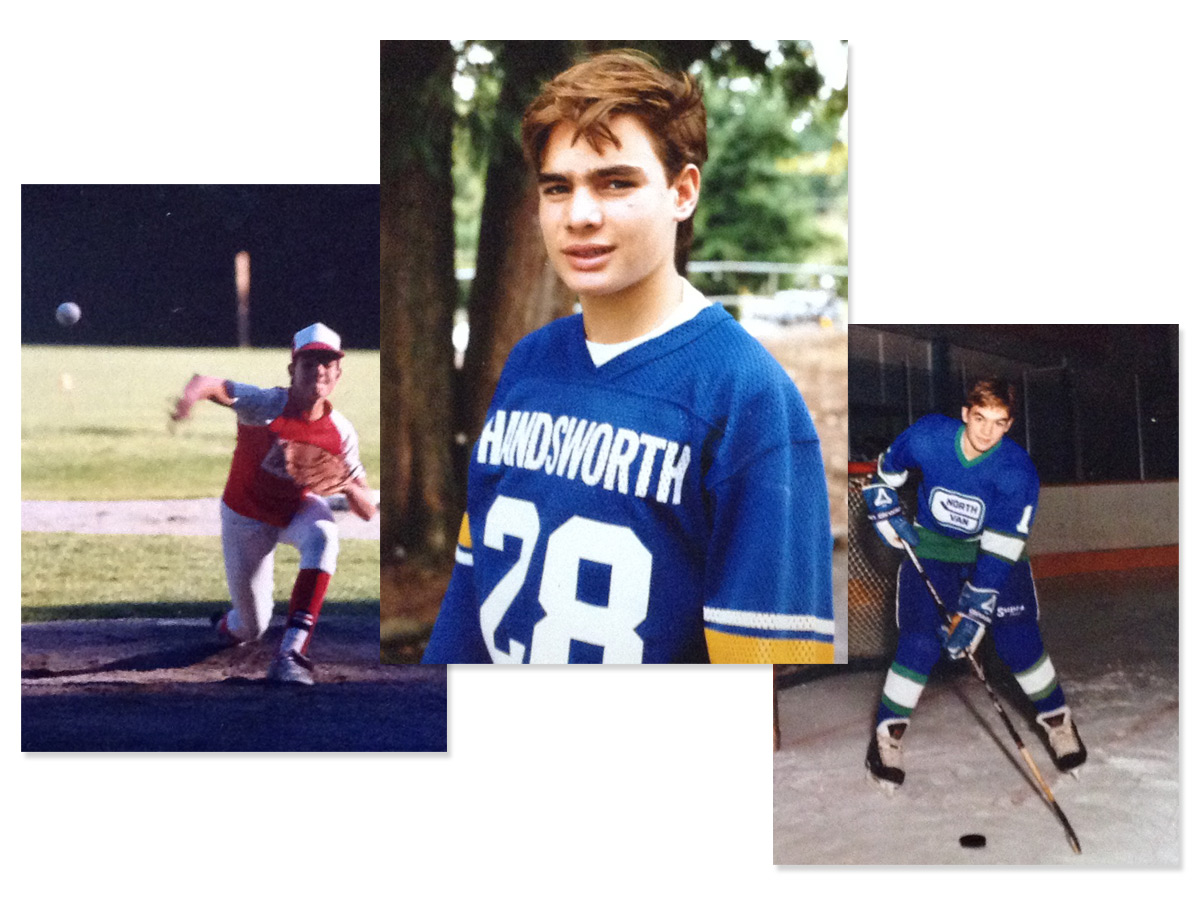 A lifetime of achievement
Hartley had a powerful impact on inter-collegial sports by captaining the UBC Thunderbirds football team to a 1997 Vanier Cup championship and subsequently competing on the McGill Redmen football team. He won significant accolades for his athletic prowess and leadership skills. These include 5-time Academic All-Canadian Honours, the Russ Jackson award as the top community, academic and athletic achiever in Quebec, and two-time Top – 8 winner, honoring the Top 8 most outstanding academic, leadership and athletic performers across Canada. Later, he successfully completed medical school while battling cancer.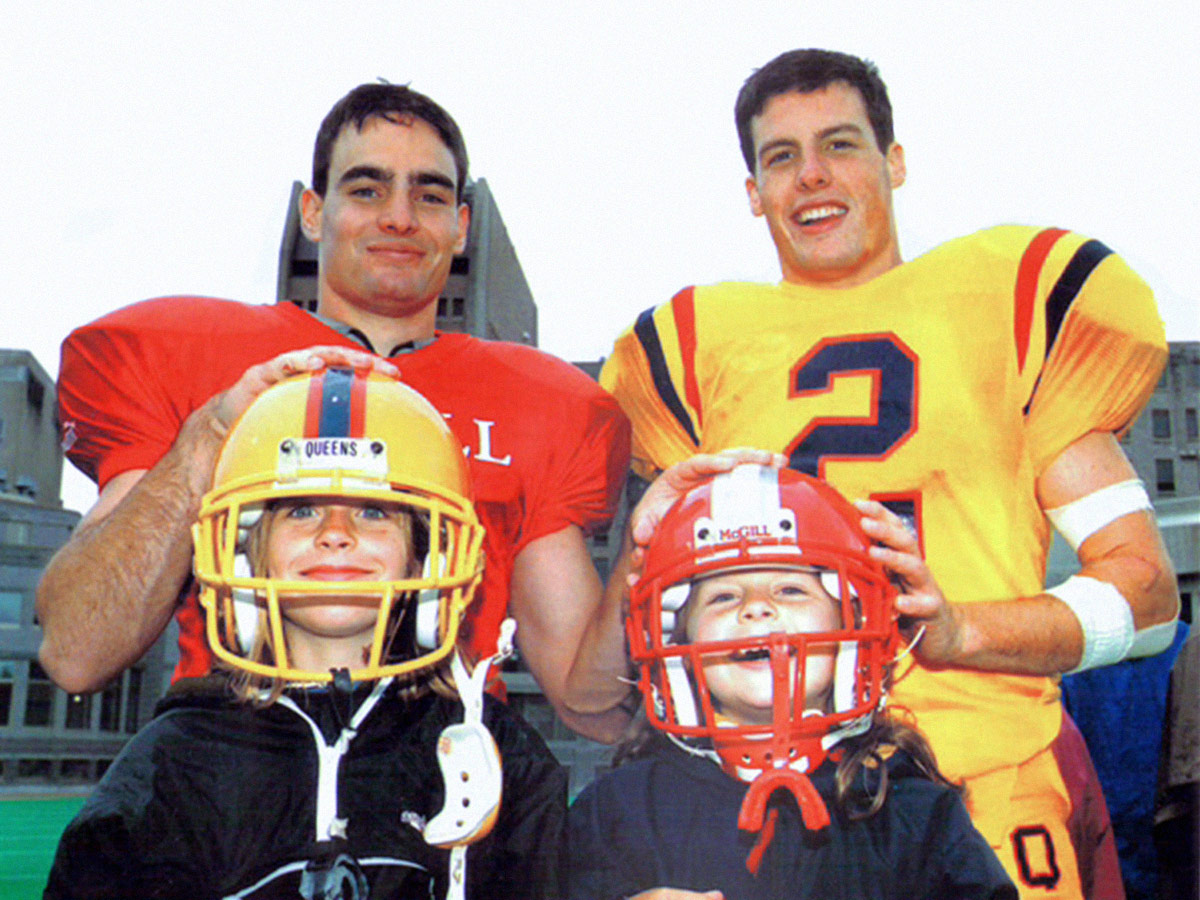 Becoming a doctor while fighting cancer
His diagnosis came during his final year of medical school. While the rest of the class was studying about how to save patients' lives, Strachan was struggling to save his own while taking the same classes as everyone else. He endured more than six months of chemotherapy and radiation therapy, but still managed to graduate with the rest of the class. Not only did Hartley graduate after being advised to drop out by McGill's dean of students – he managed to finish in the top 15 per cent of his class and earned a spot in one of the most competitive specialties in the nation's best program.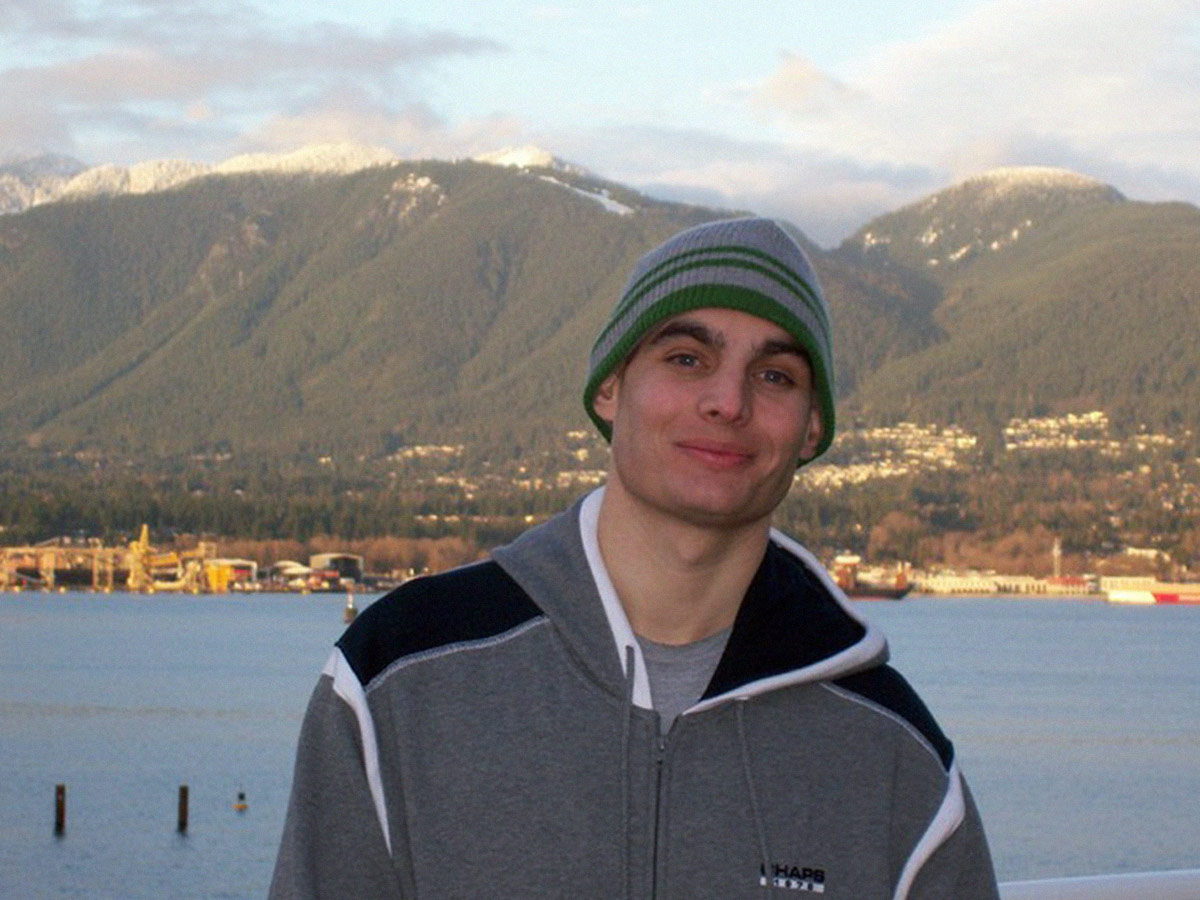 Three months into his orthopedic surgery residency at McGill, and after 8 months of treatment, doctors revealed that the cancer had persisted despite their efforts. He had to return for more chemotherapy. The cancer then failed to respond to the second line of treatment, which put Strachan into the bottom five per cent of non-Hodgkin's lymphoma patients. Doctors continued using the most aggressive resources available, but after 19 months of fighting, revealed the tragic news that the cancer was resistant to all treatments and was terminal. Two months later, and following a tremendous fight, cancer took Strachan's life in July 2007.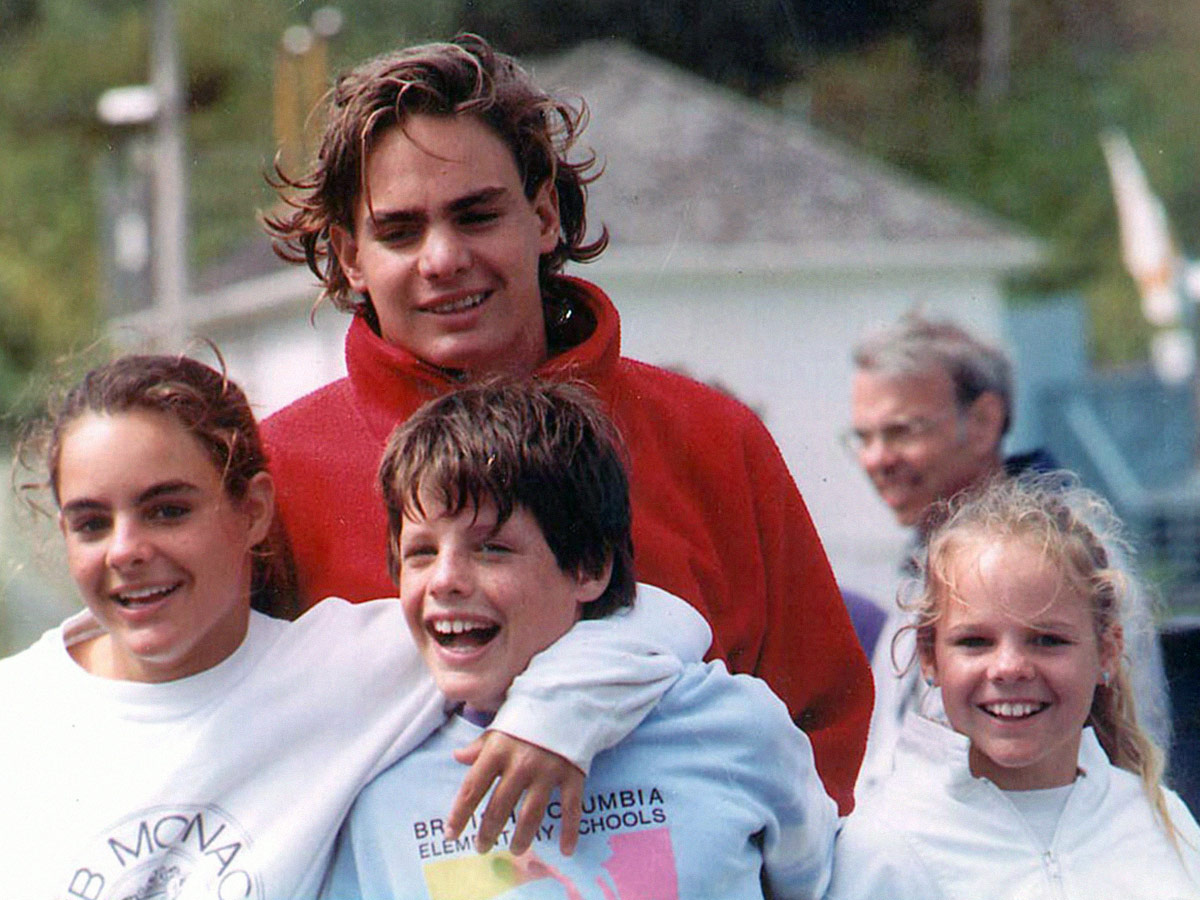 The Hartley Family
Strachan Hartley comes from an active, adventurous, athletic family. Sister Blythe Hartley is an Olympic medalist diver for Canada and two-time World Champion. Brother Wyatt was a running back at Queen's and a linebacker at UBC. Father Michael played football and competed in the 1972 Sapporo Olympics as a brakeman on Canada's bobsled team; mother Mary-Ann is a distance runner. Sister Aimée-Noël was a two-time NCAA giant slalom champion while competing for the University of Colorado. They all participate in the SHLF Run in Strachan's honour.
Run Supporters
Thank you to our Sponsors and Community Partners for making all of this possible. Below is a phenomenal example of local organizations giving back.
SPONSORS



COMMUNITY PARTNERS