Join us at the 17TH ANNUAL FALL RUN
Since 2007, the SHLF Run has been organised 100% by volunteers and raised over $520,000 with all proceeds being directed to helping youth achieve their full potential through sports and education. All proceeds go to the incredible Streetfront program. Join us by running a challenging 10km course, a stroller and kid-friendly 5km, or the Kids Fun race. We truly have something for everyone. Bring a friend or build a team for our Team Challenge.
ENTRY FEES
Online Registration is the easiest way to register and it is completely secure. Online registration closes at 3pm on Thursday, October 12, 2023. Race day registration is available in the Handsworth Secondary gymnasium starting at 8am. Registration is non-transferrable and non-refundable.
| | | | |
| --- | --- | --- | --- |
| Individual Entrants | By Sept 29* | By Oct 12 | Day of (Oct 15) |
| Youth (Under 19) | $30 | $30 | $35 |
| Adults (19+) | $40 | $40 | $45 |
| Kid's Fun Race** | FREE | FREE | No team registration on race day |
| Team Entrants | By Sept 29* | By Oct 12 | Day of (Oct 15) |
| Youth (Under 19) | $25 | $25 | No team registration on race day |
| Adults (19+) | $35 | $35 | FREE |
| Kid's Fun Race** | FREE | FREE | No team registration on race day |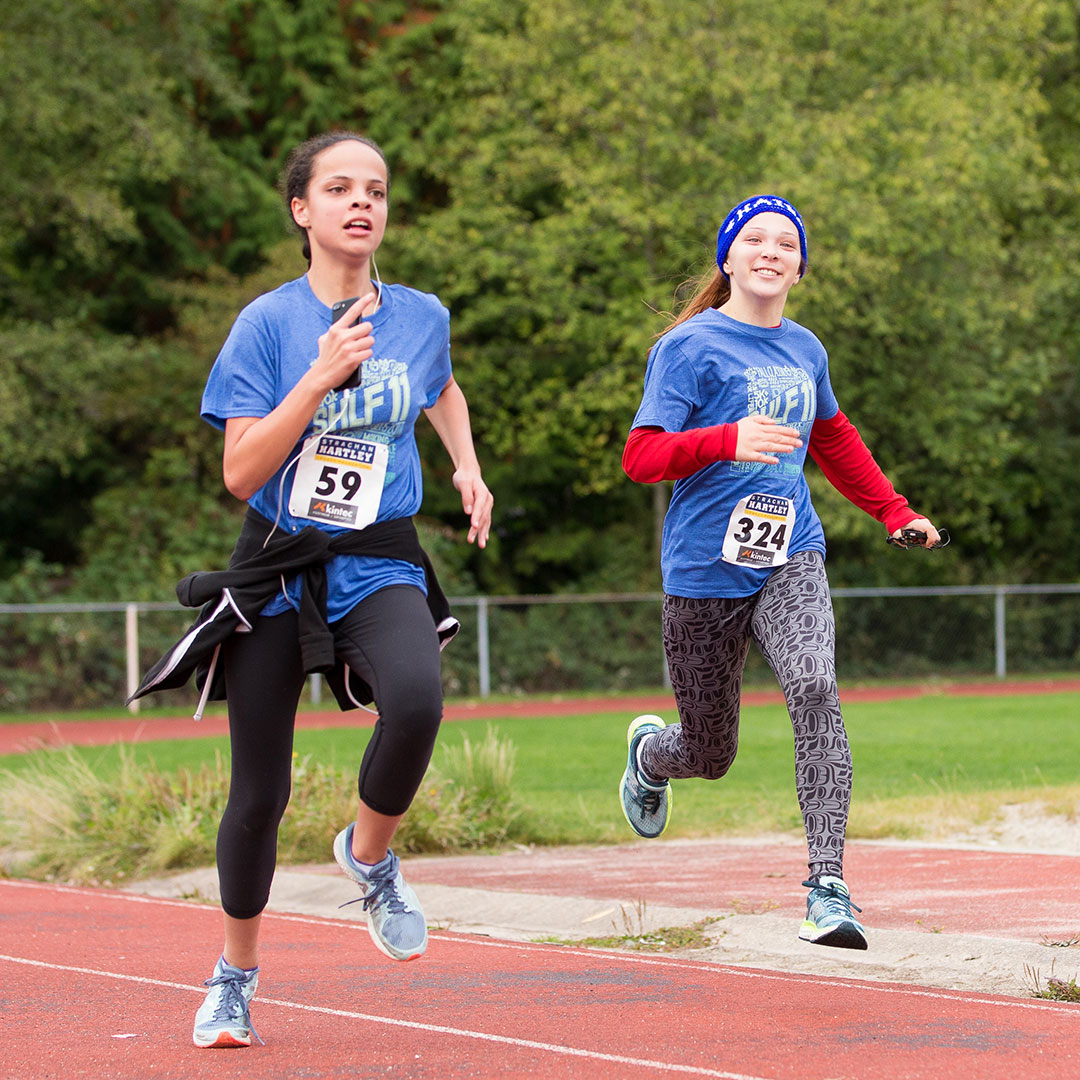 10K Creek Run
The 10K course will challenge your climbing as it features a long uphill section on the Mosquito Creek trail. The scenery is stunning.
STARTS AT 9:15AM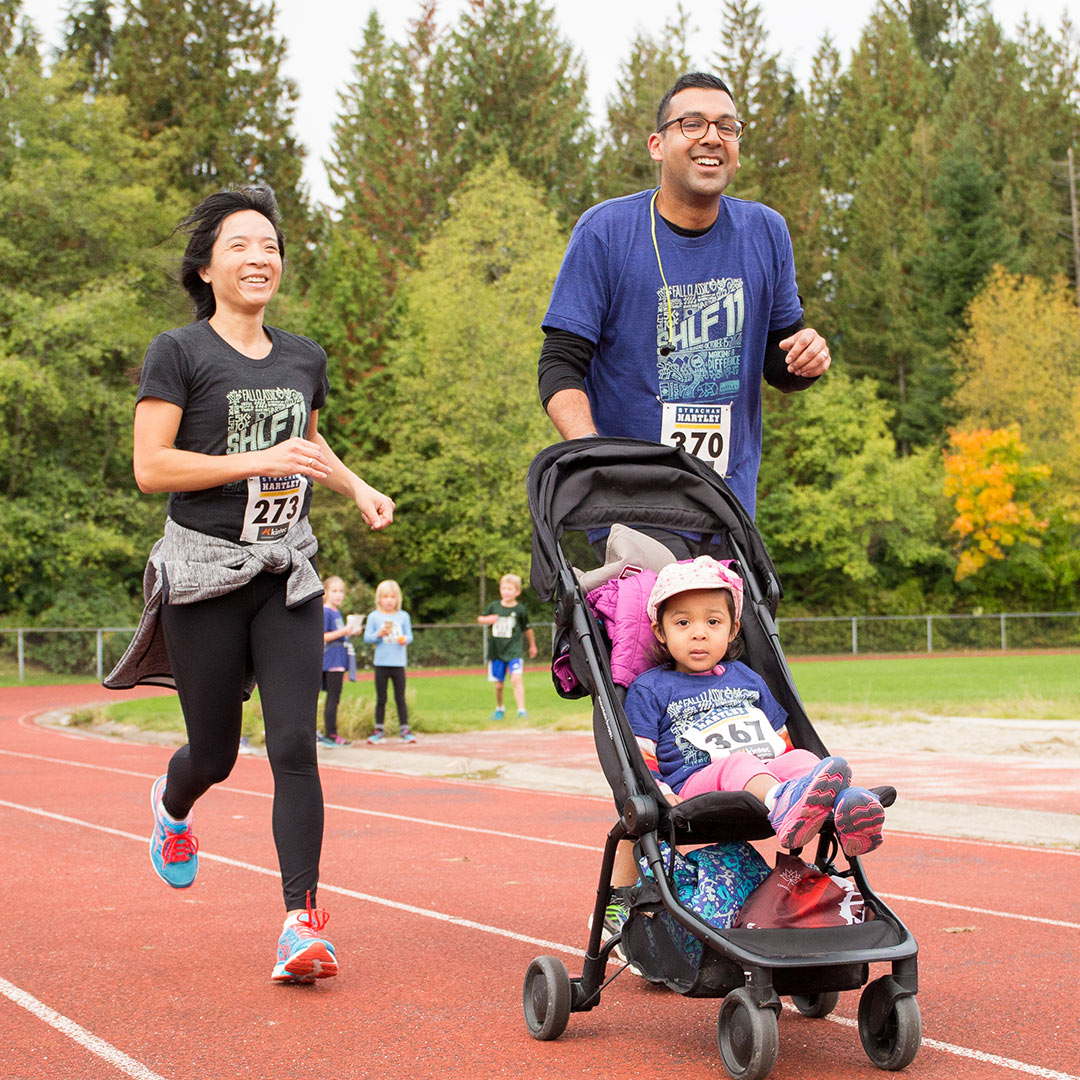 5K Fun Run
The 5K course winds up and down through the quiet streets and connector trails of the Capilano-Highlands neighbourhood. Children, strollers and dogs are welcome!
STARTS AT 9:30AM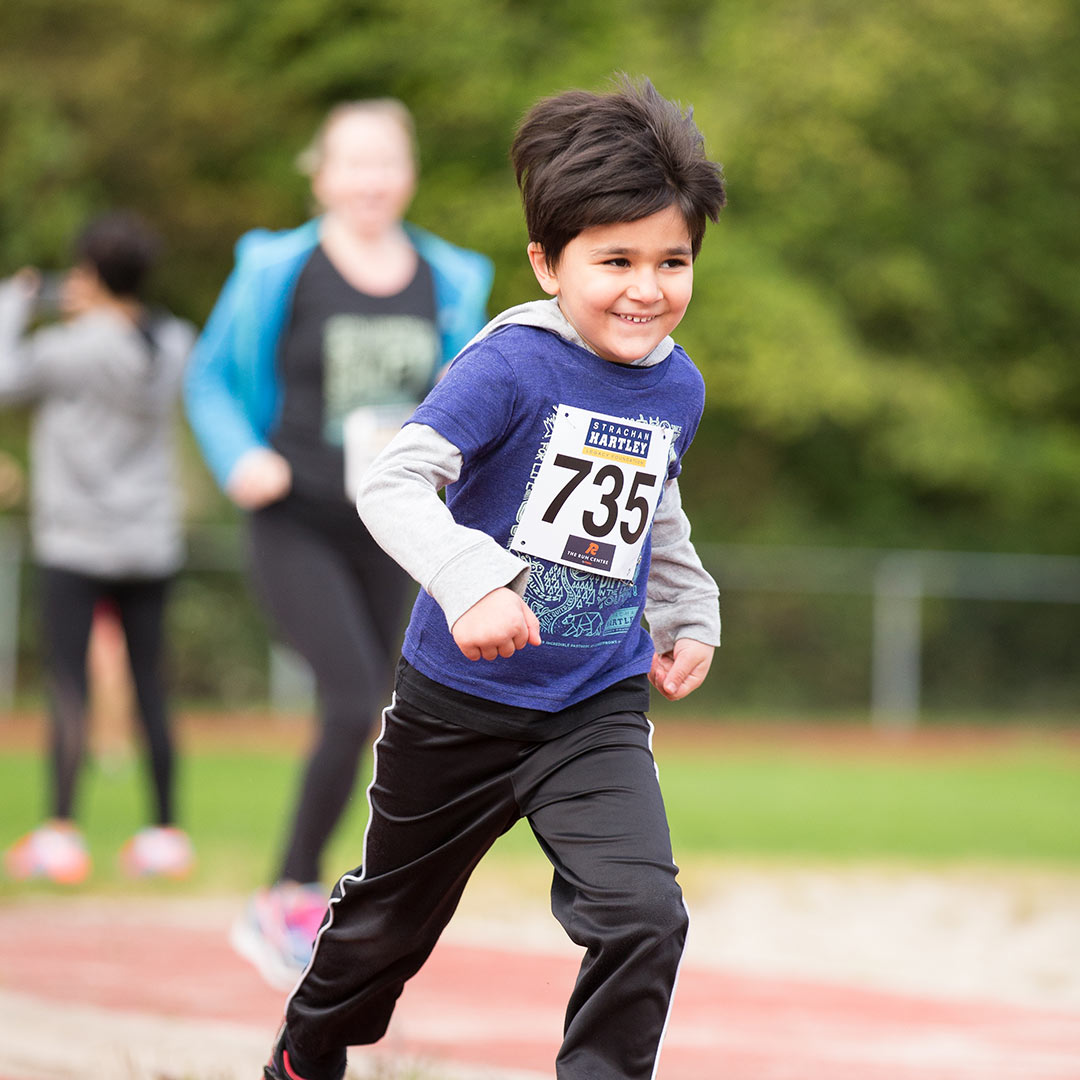 Kids Fun Race
Kids are invited to do their best (or cutest) and race once (ages 1-4) or twice (ages 4-8) around the Handsworth course. Mascots, faceprinting and ribbons help them do their best and learn to be part of a community!
STARTS AT ~10:30AM
Location
Handsworth Secondary School
1033 Handsworth Road, North Vancouver
Parking
The Handsworth Parking Lot will be open, and there is additional street parking on the surrounding roads.
Package Pickup
Pre-run Pickup is available on Friday and Saturday at Distance Runwear.
Address: 1328 Main Street, North Vancouver
Friday, October 13: 4:00 pm – 6:00 pm
Saturday, October 14: 11:00 am – 1:00 pm
Run Start Times
Day-of Registration opens at 8am on Sunday morning.
10K start time: 9:15 am
5K start time: 9:30 am
Kids Fun Race start time: 10:30 am
Kids Fun Race
Registration is available on race day only, up to 5 minutes prior to race start. Face painting and participant ribbons are all part of the kiddie experience!
Post-run social
We are proud to offer participants a post-race social, including Delany's coffee, music, prizes, fun, and an amazing community vibe. Get to know other runners and community members, and don't miss the Kids Fun Race. Please don't forget to pack an extra set of warm clothes.
Post-run Prizes
Thanks to our fantastic prize donors, we have age group, team, and individual prizing! The ceremony will be at the finish line at 11 am.
Photos
Mark Bates Photography has provided us with (literally) thousands of awesome photos since the first run. Order yours on-line, or take advantage of the FREE downloads. View past Photo Galleries.
Results
Online results are posted approximately 24 hours after the run. View past Results.
Questions?
Refer to the helpful FAQ produced by our Race Director.
Course Map
View the large 5k and 10k routes.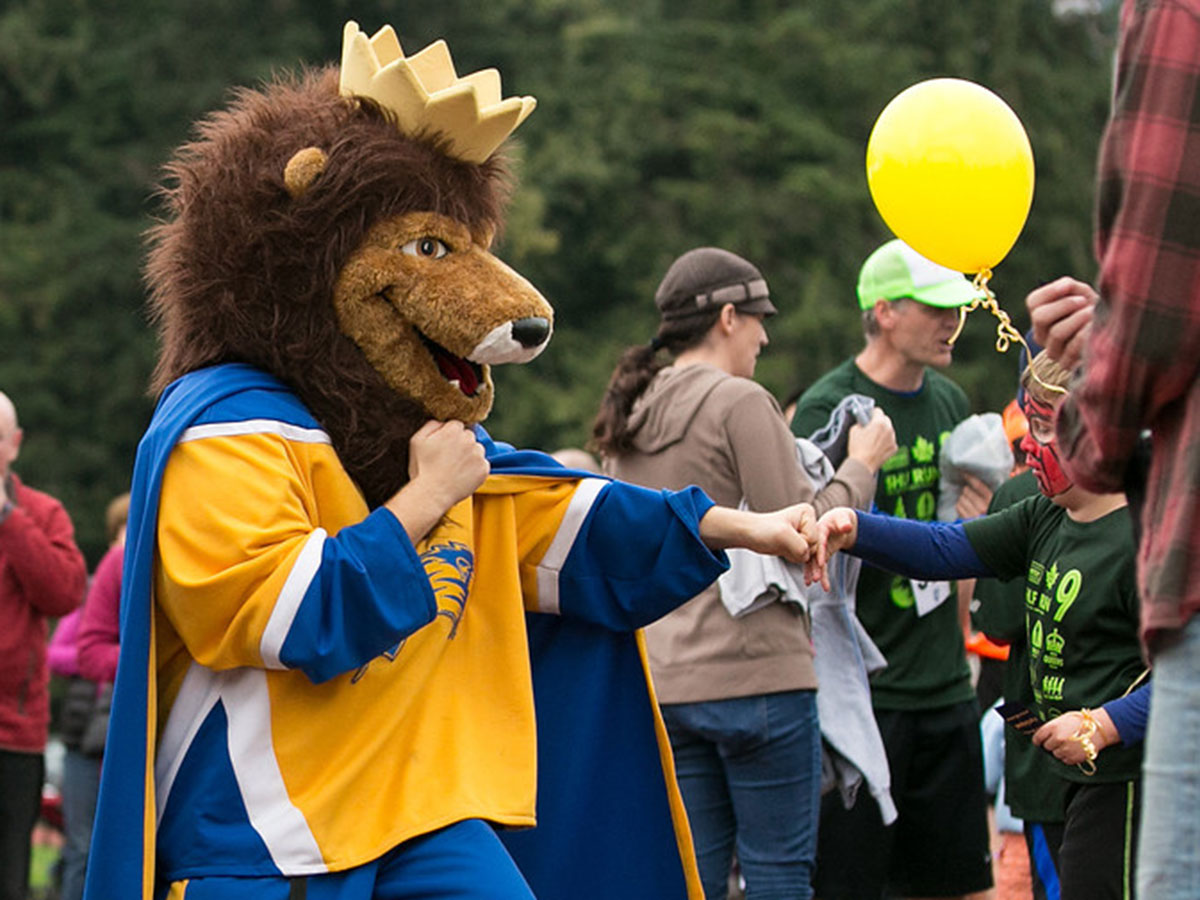 Calling all Volunteers!
The SHLF Run is 100% volunteer organized. We could not do it without the raft of volunteers who so generously donate their time leading up to, and on race day. If you are interested in volunteering, please contact Race Director Aimee-Noel Hartley.
Opportunities are open in marshalling, registration, set-up, clean-up, bike leads and sweeps, traffic control, and Race promoters/ambassadors.